(Editor Note: Insight Bytes focus on key economic issues and solutions for all of us, on Thursdays we spotlight in more depth Solutions to issues we have identified. Fridays we focus on how to build the Common Good. Please right click on images to see them larger in a separate tab.)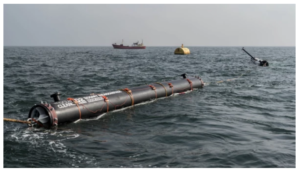 Photo: The Ocean Cleanup
We have noted in recent discussions the environmental disaster lurking in our oceans from tons of plastic.  Now there is a company that is doing something about this problem with unique technology to pull the plastic out of the ocean.  The non-profit, The Ocean Cleanup Foundation headquartered in the Netherlands with its first operations center in Alameda, California in the San Francisco Bay has developed an innovative passive system with a floater, a solid screen floor and sea ancho causing the system to move slower than the plastic and guide the debris into a collection system.
The Ocean Cleanup prototype has been tested over the past several months in the ocean outside the Golden Gate. The environmental group plan on launching the first operational system in June to begin removal of plastic in the Great Pacific Garbage Patch in the Northern Pacific. Founder, Slat Boyton, estimates their system will collect up to 50 % of the garbage or 40,000 metric tons can be collected in 5 years.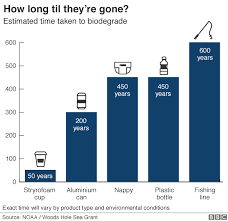 Sources: NOAA, Woods Hole Grant, BBC – 2014
It is critical to clean up the existing plastic as it takes 450 years to degrade completely and prior degrading can sometimes be in micro plastic pieces easily stuck in the digestive systems of ocean wildlife.
Ocean Cleanup plans on bringing the plastic back for recycling and sale to plastic reuse companies. While recycling economics may not allow for a break even business, the UN estimates the value in damage to the marine ecosystem at $13 billion.  Regardless of the cost, plastic pollution at the magnitude it is now destroying wildlife, will eventually cut a key link in the life food chain and hurt us all.
We are pleased to see Boyton and his team take on this huge environmental threat to our oceans, the wildlife that lives there and our own existence in the end.