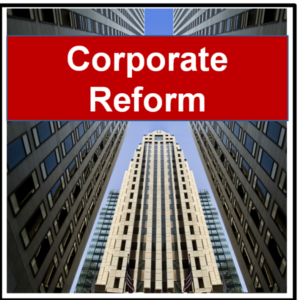 Image: thepeoplesconvention.org
We believe corporate behavior will most likely only change when shareholders demand change through corporate reform.  While some farsighted companies are moving to all sustainable materials for their packaged goods McDonalds has been slow to make it happen.
McDonalds says it is willing to move to eliminate plastic straws by 2025 – seven years from now.  That timeframe is just too late.  There are plastic straw substitutes like biodegradables are available now made from starch, corn or bamboo. The giant restaurateur has been dragging on making shift.  Plastic in our oceans is a huge problem, destroying habitat for ocean creatures and fouling their food sources multiplying each year by 8 million metric tons.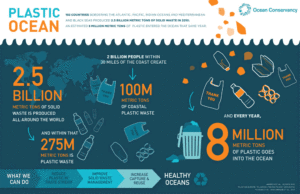 Source: The Ocean Conservancy – 5/24/18
We applaud the plastic straw proposal by SumOfUs, corporate reform activists, obtaining 450,000 signatures to qualify for a shareholder vote.
Corporate decision making must continue to be monitored, and when a decision is making our planet more uninhabitable it must be changed to make our life here sustainable.  The reality is that those profits are not going to matter in a planet where our environment is destroying the world we live in placing people world-wide in jeopardy of shortened life spans.
Unfortunately, today the plastic straw proposal only received 8 % of shareholder votes.  The vote of major shareholders and institutions against the proposal shows there is still work to be done to in corporate reform.   We are pleased to see major institutions, like Blackrock, where CEO Larry Fink has demanded that companies they invest in get more engaged in environmental issues and 'how' they make money not just make money. When CEOs at major companies see that it is in their interest to move the paradigm of environmental protection ahead then we will know that they are listening to us, the people, rather than Wall Street. Corporations and the wealthy control Congress so we need to go directly to Corporate Nation States to bring about real change.