(Editor Note: Insight Bytes focus on key economic issues and solutions for all of us, on Thursdays we spotlight in more depth Solutions to issues we have identified. Fridays we focus on how to build the Common Good. Please right click on images to see them larger in a separate tab.)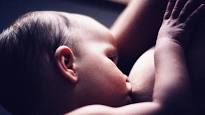 Photo: elle
Last May, the U.S. attended a multi-lateral World Health Assembly meeting held in Ecuador to finalize the language for promotion of breast feeding to developing countries with poor regions.  The policy recommended mothers breast feed their babies to promote better health than using possibly contaminated water with dry formula.  The risks of mixing infant formula with polluted water outweighed the possibly less breast milk that some mothers give their infants.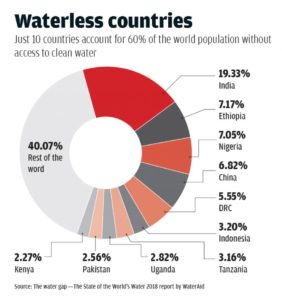 Source: Down to Earth – 3/22/18
About 11 % of the world's population and 19 % of people in India alone do not have access to clean water.  For developing nations developing sources of clean water is crucial for their long term economic, and societal development. People drinking contaminated water suffer from multiple GI diseases, growth deformities and death.
U.S. representatives dropped long time support of over 40 years of research and other investigations in poor regions of the world noting the good health practice of breast feeding. Instead, the administration wanted all language recommending breast milk over infant formula deleted, including language focused on monitoring infant formula companies overly promoting their formula products.
Taking the corporate side is not new. In 1981, during the Reagan Administration  U.S. representatives at a WHO conference took the only position out of 118 countries against promoting the use of the breast milk over infant formula.
Breast milk provides anti-bodies, nutrients and other substances not available in infant formulas which are synthesized.  Obviously, when breast milk is not available infant formula maybe a good substitute temporarily when using clean water.
Next Steps:
The infant formula market is estimated to be $26 billion in 2017 growing to $66 billion by 2027. The industry is adding GMOs to its formula, offering organic versions and other approaches focused particularly on emerging countries where birth rates are much higher offering greater sales opportunities than in developed countries.  It is clear the infant formula industry has successfully lobbied the GOP Administration when it shifts policy that has been settled for decades promoting breast milk is best for babies to promote good health and longevity. Plus, other studies show the nurturing relationship of the mother with her baby during breast feeding is beneficial  to the social, and psychological health of the child.
The infant formula industry ought to understand their products depend on access to clean water to be effective as a compliment to breast feeding. The industry should shift  its resources from blind product promotion and lobbying efforts and instead help to increase access to clean water worldwide.  The infant formula industry needs to recognize their responsibility to support the common good promoting clean water and good health overall.