(Editor Note: Insight Bytes focus on key economic issues and solutions for all of us, on Thursdays we spotlight in more depth Solutions to issues we have identified. Fridays we focus on how to build the Common Good. Please right click on images to see them larger in a separate tab.)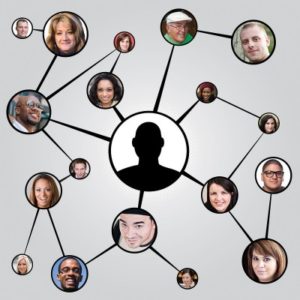 Image: meritsolutions.com.au
One of the major problems we face in our society is isolation quite often brought on by inequality and poverty.  It is hard to be 'in the social mainstream' when you are out of the economic mainstream.
As we have noted we need common experiences, social connections and collaboration toward shared goals to overcome isolation.  Often for a person not moving up the economic ladder there is a lack of feeling connected to the community or a network that can assist them during a rough patch in life.
Education is a key to moving up the economic ladder. For young students in poor neighborhoods, without school resources, overworked teachers and rundown school facilities getting a good education is especially challenging. An group that is meeting the challenge of isolation head on is Thread, a social fabric weaving organization in Baltimore.  Thread connects students with up to five volunteers who do things that a family member might do. The volunteers are coached by an experienced volunteer called the Head of the Family.  The Head of the Family is coached by a Grandparent, and Grandparents are supported by Community Managers.  Community Managers are paid Thread staffers. Offering complimentary help are Collaborators who provide special assistance when needed for example in: legal help, SAT tutoring, mental health counseling etc. Thread replicates the family connections and support networks, while providing key links to volunteers who can help with connections to colleges and universities or other resources.
Thread works with 415 high school students, more than 850 volunteers and over 300 collaborators.  The results are impressive:
87 % of students who have been in the program for 6 years have graduated from high school
84 % of students in the program for 5 years have been accepted to college
83 % of student alumni have completed a 4 or 2 year college degree or certificate program
The Thread example is one for policy makers to review, and examine in detail for the elements of what makes a social fabric weaving organization work.
Education is the Fifth Estate, an essentially building block of our democracy providing opportunities for all to move up in life.  Programs like Thread, provide insight into how to create the underlying support village for those that are isolated or have limited family support to change their life and shift into a productive path leading toward self-respect and self-esteem.  Our society benefits from adding productive citizens to our economy, while building safer and more democratic communities.  Certainly, forming organizations to rebuild the lives or our isolated young people in both cities and rural areas is critical to strenthening the Common Good.