(Editor Note: Insight Bytes focus on key economic issues and solutions for all of us. Please right click on images to see them larger in a separate tab. Click on the Index Topic Name at the beginning of each post to see more posts on that topic on PC or Laptop.)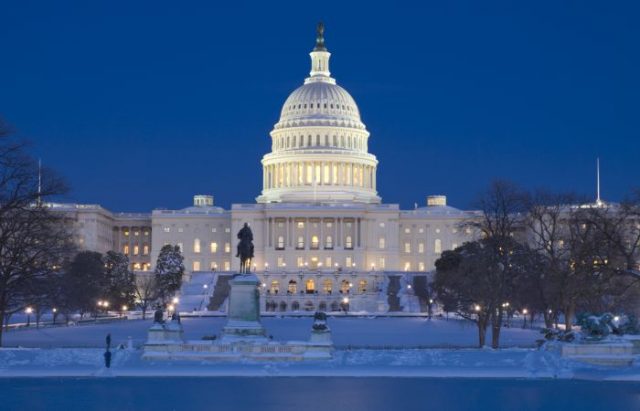 To build the common good, we need to have our citizens feel that their government is functioning well enough to handle domestic and international problems. A trust peak of 83 % was made in 2001 right before the 9/11 event where the public trusted the government a 'fair amount' to handle international problems slightly less for domestic. Gallup reports that in January 2019, the figure for trust to handle international problems had sunk to 35 %, with domestic slightly higher at 41 %.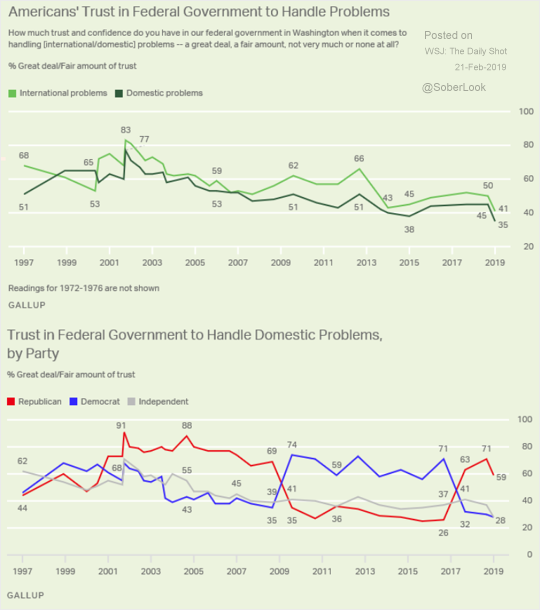 This is a crisis in public trust for sure. Government took a big hit in trust with the Nixon Watergate scandal, the Bill Clinton impeachment and finally the 9/11 terrorist attack. Do we feel our government can handle a fast moving international world that is increasingly dangerous to U.S. interests and people? Domestically, the civic dialog has sunk to a new low in lack of civility and respect, largely due to the example of our President.
How do we restore the trust so our government can function the way it needs to in protecting our freedoms, ensuring domestic tranquility and equal opportunities? Trust can be strengthened by government becoming more responsive and transparent in its functioning. We need sunshine laws that require Congress disclose all appointments during the day, who they meet with and the interests or corporations they represent. All senators and representatives need to hold regular Town Hall meetings to listen and understand the needs of their constituents while respecting differences. On a national level we need a President who will show through his example how to listen to others, use inclusive processes, research and science in making policies.
For groups feeling left out of the economic mainstream; in our core inner cities, Midwest and rural areas of the South, government needs to be engaged in actively solving their problems. Government falls short by implementing band-aid programs that do not go to the heart of issues: like the opioid epidemic which strikes rural communities twice as hard as coastal areas. We have proposed a Heartland Venture Marshal Plan to invest in a variety of infrastructure needs in the Midwest including: healthcare, upgraded digital Internet access, job training, improved college access, apprenticeships and self-renewing economic systems similar to Silicon Valley's innovative infrastructure. Internationally, our country needs to rejoin the democracies of the world by supporting the Paris Climate Accord, strengthening NATO, supporting the U.N., treaties with Russia on nuclear missiles and the Iran nuclear agreement. We need to overall treat our allies as partners and our adversaries warily. It is time to make the changes before a major crisis domestically or internationally forces our government processes to change possible in ways that a poorly designed and thought through.